Don's Table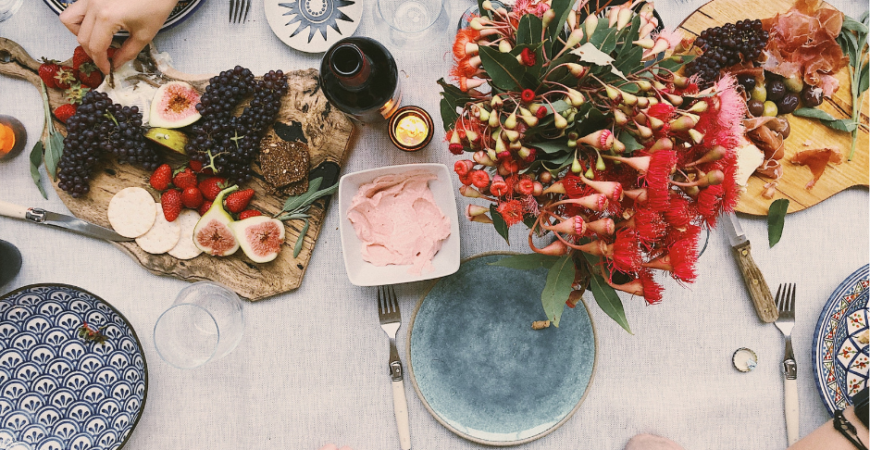 1 November 2019
Norwood Concert Hall
Late spring, we will be hosting a cocktail event that will revive Don's Table in celebration of the Foundation's continuation of his vision into the 21st Century. Until then, we have a design competition for the marketing of this upcoming event!
It's competition time!
Are you a design or media student, a young creative, or just interested in designing? Join our design competition and get the chance to have your work featured as the marketing material for the Don Dunstan Foundation's exclusive cocktail event in October, Don's Table!
Simply submit your own design of a banner and an A5 flyer for Don's Table, using the guidelines and some of the photos below, through dunstan.foundation@adelaide.edu.au.
The winner will have their work used as promotion, receive 2 complimentary tickets to this special event and 2x annual gift memberships to Adelaide Farmers' Market. Let your creativity run wild and enter now before 26 June 2019!
Key information and guidelines for promotional banner and flyer are:
What: Don's Table – 20th Anniversary Cocktail Event
When: 1 November 2019
Where: Norwood Concert Hall
Don Dunstan Foundation colour palette

Purple: Hex # 4C2C72 or R 76, G 44, B 114
Gold: Hex # F3C214 or R 243, G 194, B 20
Dark Grey: Hex # 3B3Q3B or R 60, G 58, B 59
Grey: Hex # C6C6C7 or R 198, G 198, B 199

Font: Arial or Montserrat
Size: 1000px by 500px for banner and 148mm by 210mm for flyer
By entering this competition you agree to the below terms and conditions:
All entries will be viewed and judged by a panel of our Marketing staff at the Don Dunstan Foundation. Chance plays no part in selecting the winner.
By submitting your content, you agree that (1) your submission is offered without restriction (2) the Don Dunstan Foundation has unlimited right to publish, use, modify and publicly display and disseminate the content for the purposes of promoting Don's Table and the Foundation in all media without limitation seeking additional approval (3) you warrant that content you submit is your own/original and that if any 3rd party content has been reproduced, you have sought and obtained any necessary permissions.
The Don Dunstan Foundation will use the promotional materials as part of images on social media platforms, in promotional emails, in the event room theming (i.e. presentation, screens etc.) and in public places
All entries must be received by 5:00pm ACST 26 June 2019
Winner will be notified by email by 28 June 2019
Winner will receive 2x complimentary tickets to the event and 2x annual gift memberships to Adelaide Farmers' Market
---