Aboriginal Economic Empowerment and Reconciliation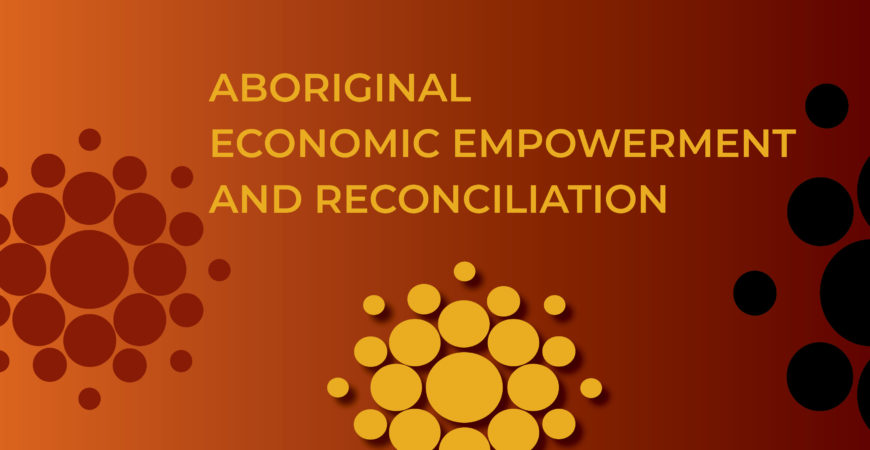 Economic participation through employment and business is essential if Aboriginal people are to have the same opportunities in life as non-Aboriginal people.
Supporting Aboriginal economic empowerment is a key focus of the Don Dunstan Foundation's current Strategic Plan.
As part of the 2017 Governor's Leadership Foundation Program, a report was commissioned by the Foundation to identify ways to increase Aboriginal participation in the South Australian economy.
Based on the extensive research undertaken, the report identifies a range of solutions which the Foundation can activate as resourcing and partnership with other organisations allow:
Engage a Thinker in Residence to stimulate conversation on Aboriginal Economic Participation
Hold an Aboriginal Economic Participation conference in Adelaide
Hold a South Australian Aboriginal Youth forum
Create a 'Leaders of Aboriginal Opportunity' group
Hold regional workshops that connect schools with businesses and service providers in their region
Create an Arts Industry Cluster in the Aboriginal Industry Cluster Program (underway, led by Heather Croall, CEO, Adelaide Fringe)
Help prepare for the World Indigenous Peoples Conference on Education
Analyse South Australia's 'Slice of Pie' (Slice of Pie website tracks the number and value of Commonwealth contracts awarded to Indigenous suppliers)
Review Government tender processes and identify unintentional bias
Support Indigeneity 2017 – SA Business Expo (completed)
Promote the implementation of Reconciliation Action Plans
Support an Indigenous Business Hub
Create opportunities for Aboriginal businesses to network with each other.
To read more about the background, scope and objectives of the report, and gain an understanding of what the team found were the obstacles to economic participation and existing areas of opportunity you can read the full report.
We encourage you to support Aboriginal businesses in South Australia. You will find a range of Aboriginal businesses listed in the SA Aboriginal Business Register.