Connections Week 2019 Community Briefing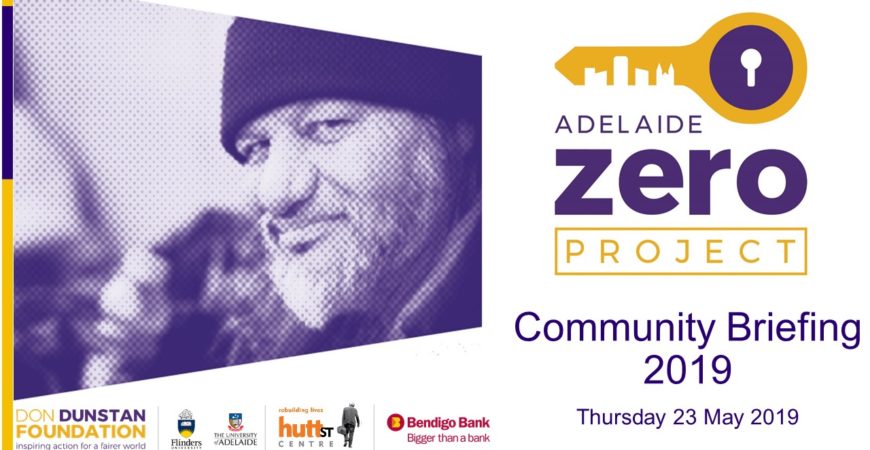 23 May 2019
5.30pm – 6.30pm
Adelaide Health and Medical Sciences Building, Lecture Theatre G030, Ground Floor, North Terrace Adelaide (near the Royal Adelaide Hospital)
The Community Briefing will provide an overview of results found during Connections Week. Click here to book your free tickets!
Connections Week will be held 20-24 May 2019. During Connections Week, dedicated workers and volunteers from across the sector connect with people sleeping rough in the city to get to know them by name and better understand their needs. Connections Week is a key component of the Adelaide Zero Project.
Adelaide's first Connections Week held in 2018 saw the establishment of a By-Name List and since then we have been able to actively track the number of people sleeping rough in the inner city to better understand their needs.
Our goal is for Adelaide to be the first city in Australia to achieve and sustain Functional Zero street homelessness and Connections Week is a major milestone to achieving that goal.
At this year's Community Briefing on Thursday 23 May 2019, we will announce the number of people we engaged with who are actively sleeping rough and provide an overview of their needs. It is also your chance to hear more about the next steps in the Adelaide Zero Project and about Adelaide's broader efforts to end street homelessness.