Oral History Project 2019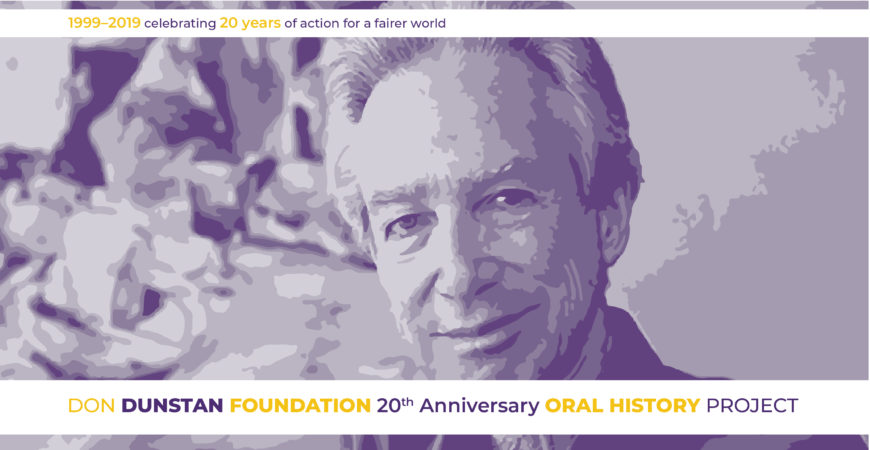 2019 marks the 20th Anniversary since Don Dunstan's passing and the establishment of the Don Dunstan Foundation.
Interviews are being conducted throughout 2019, where interviewees can talk about their memories of Don Dunstan and their thoughts of the work that the Don Dunstan Foundation has accomplished in the last 20 years. The Project has been made possible because of the support of the State Library of South Australia.
Audio files and transcripts of interviews will be uploaded throughout the year. Stay tuned!
---